Golden Star Award
The Legion Foundation BC/Yukon believes that it is important to connect school children with the history of Canada and the important role of Veterans. In partnership with the BC Retired Teacher's Association (BCRTA) Excellence in Public Education Committee, awards are given each year to celebrate school programs that feature the interaction of seniors and students.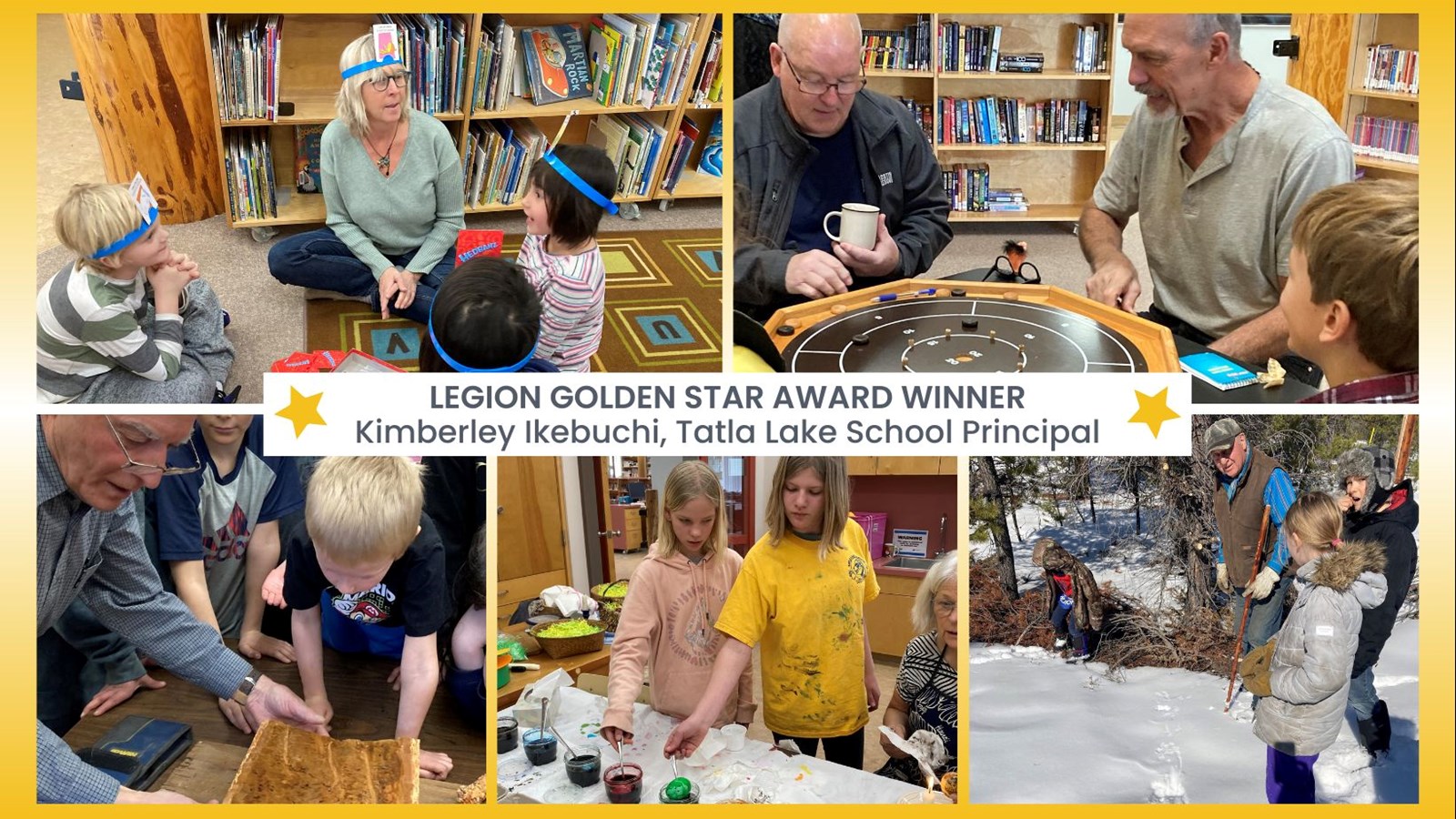 The grand prize winner for 2023 was Tatla Lake Elementary a Jr Secondary School. Led by their Principal and K-5 teacher, Kimberly Ikebuchi, students built strong intergenerational connections through their "Community Connections" program.
Part of the program initiative encourages students to show their patriotism by becoming involved in making age-appropriate changes in their community. Students fostered remembrance by planning and carrying out the annual commemorative Remembrance Day ceremony, participating in Valentines for Veterans and sending Postcards for Peace. This past Remembrance Day featured a local Veteran speaking of her experiences working in a military hospital in Afghanistan. Through this elder, students were challenged to build relationships to close the gap between what is often considered "us" and "them".
To learn more about the Golden Star Awards, including information on past recipients and how to apply in the future, please visit the BCRTA website.